How All Saints is blessing our Lutheran brothers and sisters:
The NALC congregation of Santisima Trinidad (Holy Trinity) is now meeting at All Saints on Sunday afternoons. Their previous worship space was too small for them to social distance and we are happy to share our Sanctuary so they can continue to worship.
All Saints has donated $3,658.44 to San Miguel Lutheran Church in Fort Worth. The remaining grant money from our Hispanic ministry, plus matching funds from our General Mission Fund will help this local church with their ministry.
Pastor Juan Portillo writes,
"Dear All Saints Lutheran Church,
We would like to express our deepest gratitude for your contribution to our church Your donation and prayer are very important to us. Our church would not be successful without people like you and your support.
We always believe that through a movement of gospel, it brings the formation of a peaceful and healthy community, social justice with love and peace with God in our hearts. Our Church conducts activities that enable everyone to experience and feel the teachings of God."
Arlington Life Shelter
Chandra Thompson, Community Engagement Manager with The Arlington Life Shelter, thanks All Saints Lutheran Church for the donation of $1,174.32 to assist with the shelter's program for feeding the homeless.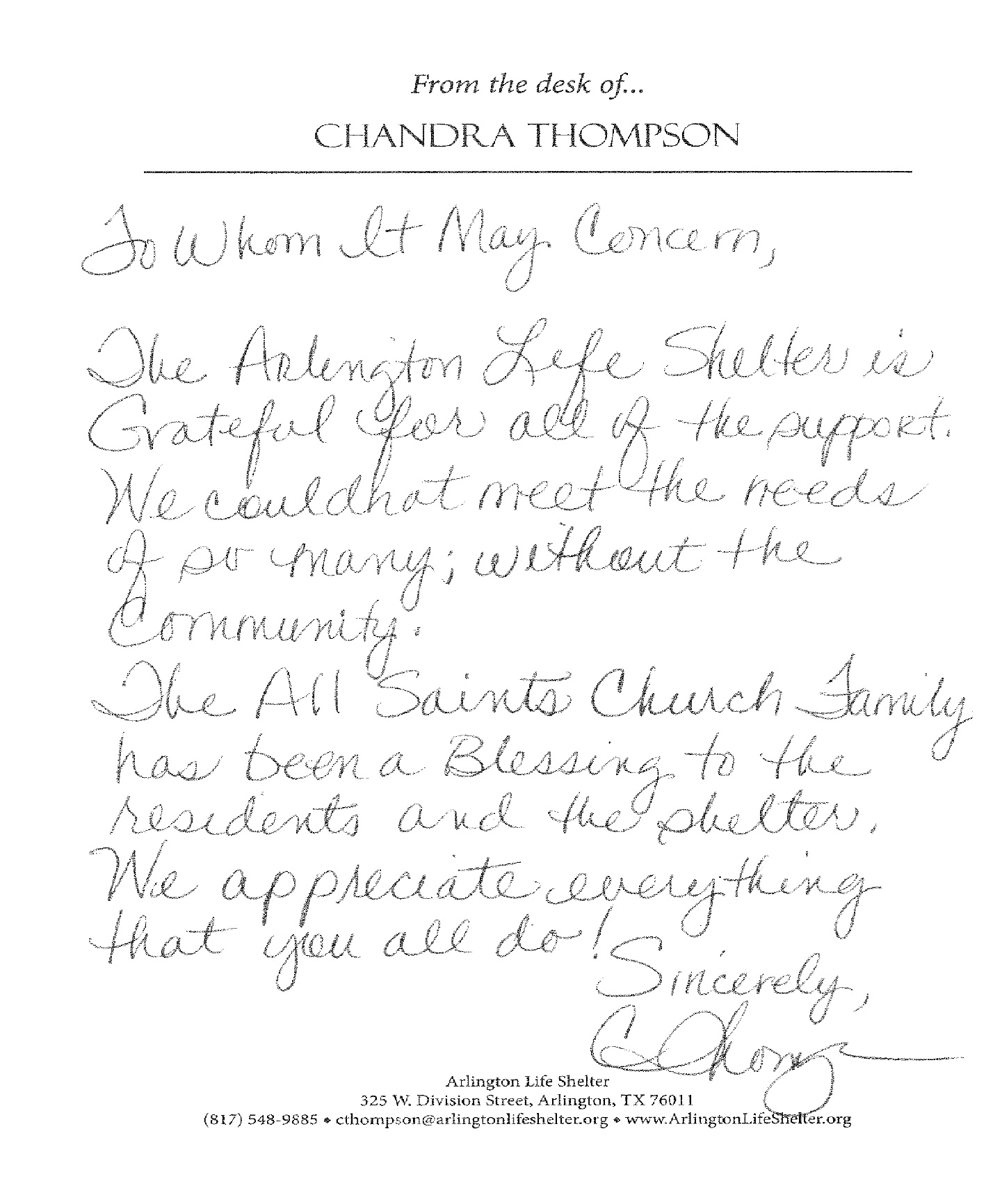 Cowtown Brush-Up 2020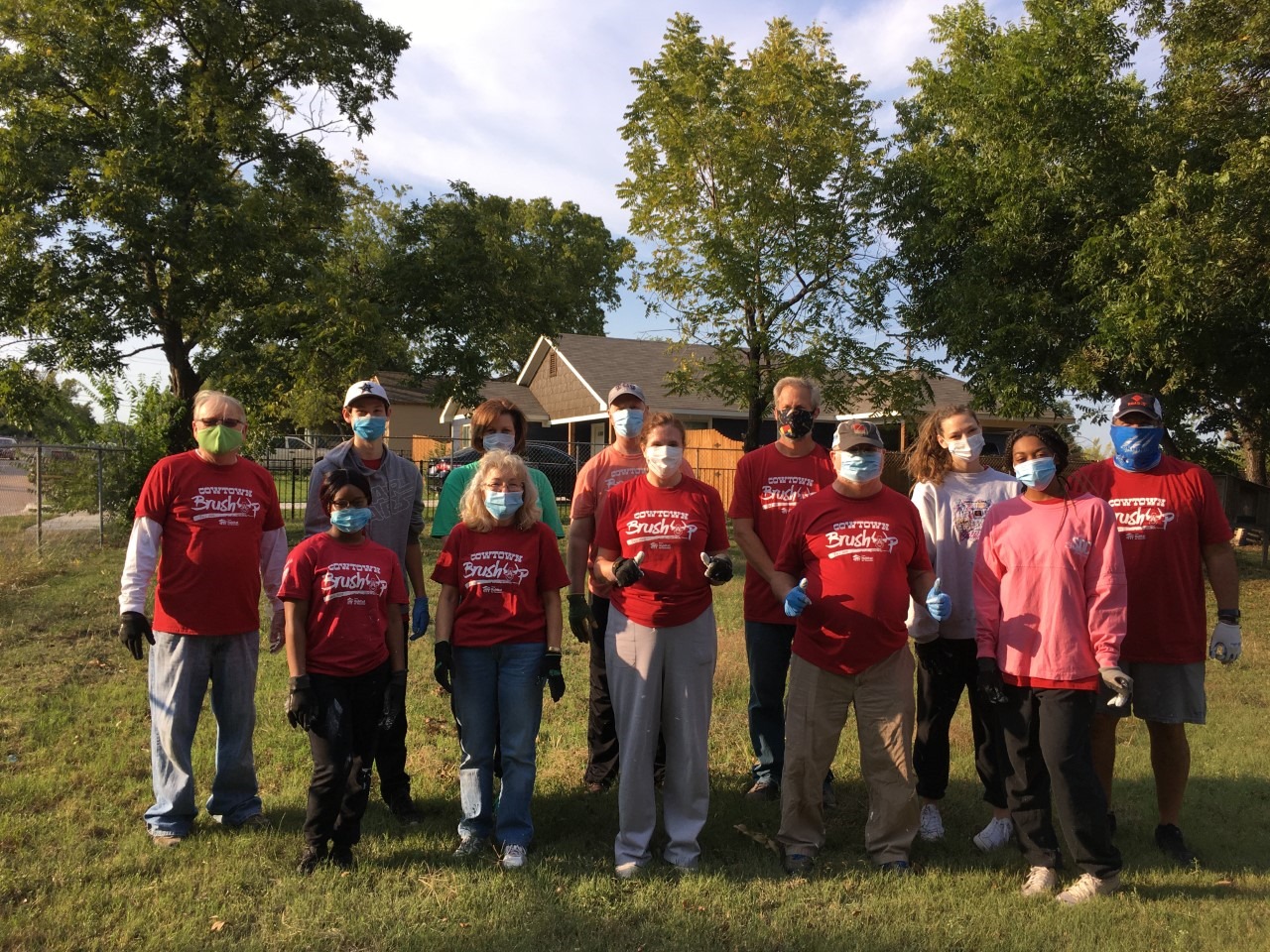 All Saints Finance Board
It's budget time at All Saints and the Finance Team wants to hear what you think should be in there! Budget wishes can be items for the church or activity funding.
Do you have ideas for a new benevolence organization for All Saints to support? Let us know how you are connected to the organization or why you are nominating them, what their mission is and how it fits with All Saints. Suggestions will be included for consideration at the annual meeting on Nov 1st.
Current benevolence is 11% of non-dedicated offerings, 40% to NALC, 40% for Local Benevolence and 20% to Mission Support. In local Benevolence, we currently support St. Vincent de Paul, Arlington Charities and Arlington Life Shelter. Under Mission Support, we send funds to Wycliffe Bible Translators (we support 2 family groups), Mission Aviation Fellowship, WEC International and Lutheran Military Veterans and Families Ministries Inc.
Email suggestions to office@allsaintsarlington.org, or call 817-483-1631.
Learn more about the charities that we support by clicking on the links below: