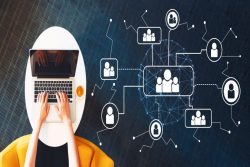 We want to keep you updated on the events and changes at All Saints. If you are not receiving the Sunday morning emails, please contact office@allsaintsarlington.org to request to be put on the email list.
Sunday Morning Worship will be held every Sunday at 10 a.m. Services will be livestreamed at 10 a.m. The links are on our Sunday Worship Service page. Or watch on Facebook at facebook.com/allsaintsarlington.
Congregational Meeting Results – 
The following roster was elected to next year's Church Council:
President: Art Mory                      
Secretary: Ginya Anderson           
Treasurer:  DJ Schonweis        
Trustee Team Chair: Donald Scheeler
Ministry Team Chair: Lois Ballard-Stephenson  
If you are interested in serving in any of the unfilled positions, please speak to one of the council members or contact the office, 817-483-1631, office@allsaintsarlington.org. Open positions are: President Elect, Secretary Elect, Treasurer Elect.
Water to Thrive. Thank you to everyone who contributed to our second Well Fundraiser. Your passion and support will allow Water to Thrive to provide clean water to communities in the Western & Central Regions of Uganda for up to 20 years. The All Saints sponsored well is part of a group of 45 projects  in this region known as Partner for Community Transformation (PaCT), in partnership with Water to Thrive. These 45 projects will provide daily access to clean, safe water for over 17,000 community members in over 4,000 households.
Shoes for Arctic Schools
The Northwest Arctic Borough School District serves eleven villages and approximately 1850 students. 90% of the students are Inupiaq Eskimo. This is a Title 1 school district which means most of the students are far below the poverty line and families struggle with basic needs due to the area's remoteness, expense of supplies, and ability to live a sustainable lifestyle adhering to their cultural heritage. Subsistence hunting is a mainstay of daily life.
The All Saints outreach program hopes to raise enough funds through donations and corporate sponsorship to provide all NWABSD students from age 4 through 18 with a pair of shoes they would use within the school building. Basketball is key for kids in Alaska, just like football is king in Texas. Please join us as we build this new and exciting program! $850 has been raised so far. Donate online at All Saints Shoes for Arctic Schools.
The Call Committee is reviewing applicants for Pastor. They are scheduling a zoom interview with one pastor and also pursuing interviews with other candidates.
Prayer Requests – We would love to pray for you and those you care about. Prayer requests and updates to prayers already on our list can now be sent to prayers@allsaintsarlington.org. 
Stay in touch with the happenings at All Saints. Meetings are held every other week through In-person/Zoom/Phone conference to cover Outreach events and to answer your questions for the Church Council. The next meeting will be November 21st.
6:30 p.m. Mission Monday for planning community and global outreach projects.
7:00 p.m. Chat with Council
Zoom.us/j/99759257301, Passcode 339955. You can also dial into the meeting by phone, 346-248-7799.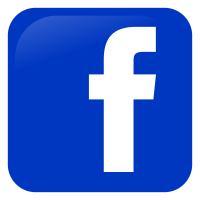 Connect With Us On Social Media – Keep up with the happenings at All Saints.
Facebook: www.facebook.com/allsaintsarlington
Instagram: allsaintsarlington Twitter: @AllSaintsArl
Email: Contact the office if you would like to receive the weekly email updates, office@allsaintsarlington.org.