All Saints Finance Board
Donations to All Saints may now be made online with a credit card. Visit our Donation Page.
Do you have ideas for a new benevolence organization for All Saints to support? Let us know how you are connected to the organization or why you are nominating them, what their mission is and how it fits with All Saints. Suggestions will be included for consideration at the annual meeting on Nov 1st.
Current benevolence is 11% of non-dedicated offerings, 40% to NALC, 40% for Local Benevolence and 20% to Mission Support. In local Benevolence, we currently support St. Vincent de Paul, Arlington Charities and Arlington Life Shelter. Under Mission Support, we send funds to Wycliffe Bible Translations (we support 2 family groups), Mission Aviation Fellowship, WEC International and Lutheran Military Veterans and Families Ministries Inc.
Email suggestions to office@allsaintsarlington.org, or call 817-483-1631.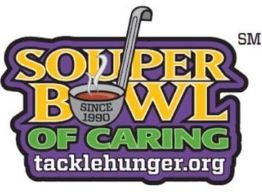 Souper Bowl of Caring is a youth-inspired movement working across the nation to tackle hunger in local communities.  We will be collecting non-perishable food through February 7th to donate to the Arlington Life Shelter.
Valentines Spaghetti Dinner Drive Thru, Sunday February 14th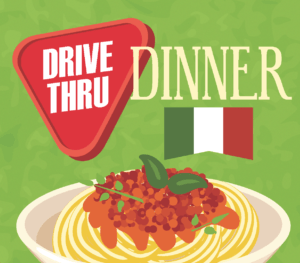 Visit our Signup Page to schedule your food pick up from 4:30 p.m. – 6:30 p.m.
Free Will Offering accepted through our Donation Page to support the Summer Mission Trip.
Do you love shopping on Amazon?
When you shop at AmazonSmile, you'll find the exact same low prices and selection as Amazon.com, with the added benefit that AmazonSmile will donate 0.5% of your eligible purchases to the charitable organization of
your choice. You can select All Saints Lutheran Church as your preferred charity to receive donations.
1) Visit smile.amazon.com
2) Go to Account & Lists
3) Select Your Account
4) Scroll down to Other Programs
5) Select Change your Amazon Smile charity
6) Pick your own charitable organization: enter "All Saints Lutheran Church"
7) Find All Saints Lutheran Church Arlington TX and Select.
Texas Health Resources provide tips on coping if a family member becomes ill with Covid, 
texashealth.org/how-to-cope-if-a-family-member-becomes-ill/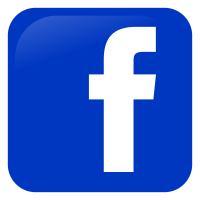 Connect With Us On Social Media – Keep up with the happenings at All Saints.
Facebook: www.facebook.com/allsaintsarlington
Instagram: allsaintsarlington Twitter: @AllSaintsArl
Email: Contact the office if you would like to receive the weekly email updates,
817-483-1631, office@allsaintsarlington.org.