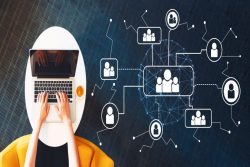 We want to keep you updated on the events and changes at All Saints. If you are not receiving the Sunday morning emails, please contact office@allsaintsarlington.org to request to be put on the email list.
Sunday Morning In-Person Worship will be held every Sunday at 10 a.m. Sunday services will continue to be livestreamed at 10 a.m. The links are on our homepage allsaintsarlington.org. Or watch on Facebook at facebook.com/allsaintsarlington.
Pastor Baker will be at the NALC Convocation August 2nd-6th. He will be on vacation from August 7th-13th.
Youth & Family
All Saints Youth Room Renovation July 26th-30th. We will be renovating the Youth rooms above the preschool. Kids age 10 and up can participate with parental supervision. There will be morning and evening work shifts.  Info at allsaintsarlington.org/youth-family.
Back to School – bring the kids and their backpacks on August 15th for a Back to School blessing. 3rd Graders will be presented with a Bible.
Community Outreach
The NALC Disaster Response Warehouse needs your help! They are working hard in the warehouse to increase the number of supplies so they can be prepared for hurricane season. Gift cards are being accepted through August 1st to Lowes, Home Depot, & WalMart. The Council will have some matching funds available.
All Saints will also be hosting a NALC storage shed on our property to help with their supplies.
Council Updates
The Council has taken under consideration to name the library the "Pastor Bob and Eleanor Adix Conference Room".  Please send comments or suggestions to the office.
Church Workday
Fall landscape planting, August 7th at 9 a.m.
Cleaning House
The church has old hymnals which we no longer use. If you would like one or know of an organization that could use them, please contact the office.
Pastoral Call Process
As the restoration of the church building moves toward completion, the process of seeking the next pastor can begin.  The Call Committee is nominated by Council and elected by Congregation.
This process needs to involve the entire congregation so that a good match between the needs of the congregation and the abilities of the pastor match. Though we have been scattered by Covid and the flooding, it is now time to re-unite as the people of God and be the congregation of All Saints Lutheran.
If you have interest in being on or suggesting a good member for the Call Committee, please contact the office, 817-483-1631, or office@allsaintsarlington.org.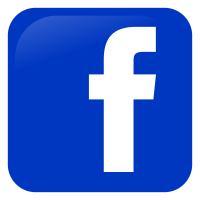 Connect With Us On Social Media – Keep up with the happenings at All Saints.
Facebook: www.facebook.com/allsaintsarlington
Instagram: allsaintsarlington Twitter: @AllSaintsArl
Email: Contact the office if you would like to receive the weekly email updates, office@allsaintsarlington.org.