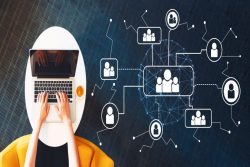 We want to keep you updated on the events and changes at All Saints. If you are not receiving the Sunday morning emails, please contact office@allsaintsarlington.org to request to be put on the email list.
Sunday Morning Worship will be held every Sunday at 10 a.m. Services will be livestreamed at 10 a.m. The links are on our Sunday Worship Service page. Or watch on Facebook at facebook.com/allsaintsarlington.
Sunday School – Classes for Elementary age students will be held every Sunday at 9 a.m. 
Call Committee Update
The Call Committee will continue to accept submissions from the NALC for pastor. We have supply pastors booked through the end of August. We have pastors available for weddings, funerals, and baptisms. We also have lay volunteers for hospital and homebound member visits. Notify the office with any needs, 817-483-1631.
All Saints Council Openings
The Church Council has openings for the Treasurer-Elect and Secretary-Elect. Please speak with Steve Talley, Kay Becker or Lynn Gustafson if you are interested, or email council2022@allsaintsarlington.org.
Outreach 
Intergenerational Mission Trip
Mission Trip June 25th – July 2nd. This is an opportunity for us to serve those who are still recovering from a tornado that hit just before Christmas in the small town of Mayfield, Kentucky. Meals, transportation and lodging are provided. Volunteers will stay at St. Paul Lutheran Church in Metropolis, Illinois.
Age 14 and over are welcome. Family and friends are welcome to join us! A $25 deposit for participants is due by May 22nd. Mission work will include cleaning yards, putting up sheetrock, and painting. We also welcome those with gifts of encouragement and support.
Mara is collecting donations of new Bibles to hand out and pray with the families in Kentucky.
Prayer Requests – We would love to pray for you and those you care about. Prayer requests and updates to prayers already on our list can now be sent to prayers@allsaintsarlington.org. 
Church Maintenance –Have you noticed anything around the church that needs to be repaired or cleaned up? Email property@allsaintsarlington.org.
Stay in touch with the happenings at All Saints. Meetings are held every other week through In-person/Zoom/Phone conference to cover Outreach events and to answer your questions for the Church Council. The next meeting will be May 23rd.
6:30 p.m. Mission Monday for planning community and global outreach projects.
7:30 p.m. Chat with Council
Zoom.us/j/99759257301, Passcode 339955. You can also dial into the meeting by phone, 346-248-7799.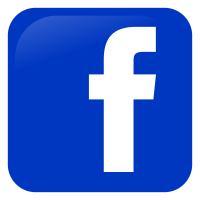 Connect With Us On Social Media – Keep up with the happenings at All Saints.
Facebook: www.facebook.com/allsaintsarlington
Instagram: allsaintsarlington Twitter: @AllSaintsArl
Email: Contact the office if you would like to receive the weekly email updates, office@allsaintsarlington.org.