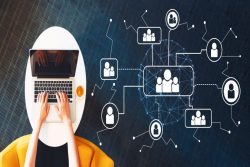 We want to keep you updated on the events and changes at All Saints. If you are not receiving the Sunday morning emails, please contact office@allsaintsarlington.org to request to be put on the email list.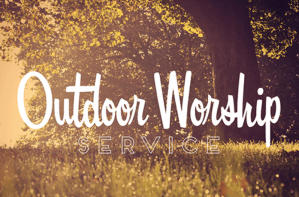 Sunday services will continue to be livestreamed at 10 a.m. The links are on our homepage allsaintsarlington.org. Or watch on Facebook at facebook.com/allsaintsarlington.
Sunday Morning In-Person Worship will be held June 20th and every Sunday starting July 4th at 10 a.m.
We will have a picnic lunch served by the Fellowship Team after the service on June 20th for Father's Day. There will be a gift for fathers. Free Will offerings will be accepted to complete our funding of a well for Water to Thrive.
We will have Saturday Evening In-Person services June 26th at 5 p.m.
Youth & Family
VBS July 11th-15th, 6:00-8:00 pm. Free Vacation Bible School for children and families. Registration at https://vbspro.events/p/events/668a00
Summer Bash July 17th – more details to come!
Council Updates
The online Chat with Council weekly on Monday nights at 7:30 p.m. following the Mission Monday Zoom call at 6:30 p.m. Zoom.us/j/99759257301, Passcode 339955. You may also email the Council at council2021@allsaintsarlington.org.
If you have ideas/thoughts/questions related to the church restoration, please bring those to the Chats with Council.
NALC Lutheran Week. All Saints will be sending delegates to the NALC Convocation August 3-6, in Corpus Christi. If you are interested in being a delegate for the whole conference, or just for the Women of the NALC Annual Gathering on August 3rd, please contact the office, 817-483-1631, office@allsaintsarlington.org.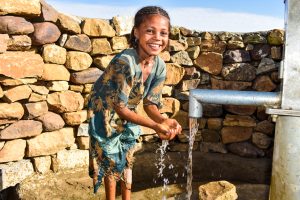 Water to Thrive – a non-profit that transforms lives in rural Africa by bringing the blessing of clean, safe water.
As we reach out to our community through mission projects, we also seek to impact our family in Christ across the globe who do not have the basic necessity of running water. Our goal of raising $5,000 will provide a well with clean safe water for those living in rural Africa. We are over halfway to our goal and will continue to collect cash and online donations. Visit our Well Fundraiser Page to donate.
Do you love shopping on Amazon?
When you shop at AmazonSmile, you'll find the exact same low prices and selection as Amazon.com, with the added benefit that AmazonSmile will donate 0.5% of your eligible purchases to the charitable organization of
your choice. You can select All Saints Lutheran Church as your preferred charity to receive donations.
1) Visit smile.amazon.com
2) Go to Account & Lists
3) Select Your Account
4) Scroll down to Other Programs
5) Select Change your Amazon Smile charity
6) Pick your own charitable organization: enter "All Saints Lutheran Church"
7) Find All Saints Lutheran Church Arlington TX and Select.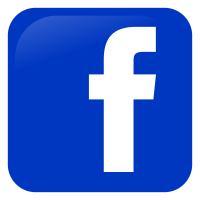 Connect With Us On Social Media – Keep up with the happenings at All Saints.
Facebook: www.facebook.com/allsaintsarlington
Instagram: allsaintsarlington Twitter: @AllSaintsArl
Email: Contact the office if you would like to receive the weekly email updates, office@allsaintsarlington.org.