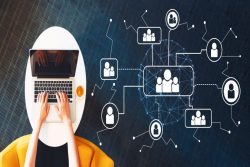 We want to keep you updated on the events and changes at All Saints. If you are not receiving the Sunday morning emails, please contact office@allsaintsarlington.org to request to be put on the email list.
Worship  Outdoor Prayer Service Saturday, March 13th and 27th at 5:30 p.m.
Outdoor service with communion on the lawn. Bring your folding chairs and blankets as we gather for an evening prayer service. Non-chocolate candy will be collected for the Easter Eggstravaganza.
Youth and Family Ministry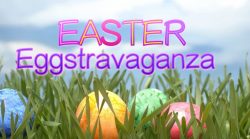 Saturday, April 3, 10 a.m. Easter celebration in the Park(ing lot).
Decorate your trunks for the kids' Bunny Hop egg hunt. Enjoy the Petting zoo on the lawn.
Council Updates
Due to the property damage and reconstruction of the church, the online Chats with Council will resume weekly on Mondays at 7:30 p.m. Zoom, zoom.us/j/98087539785, Passcode 176695.
You may also email the Council at council2021@allsaintsarlington.org.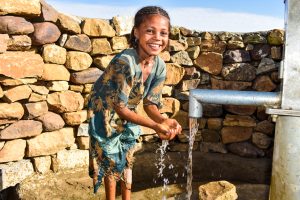 Water to Thrive – a non-profit that transforms lives in rural Africa by bringing the blessing of clean, safe water.
This week we have endured freezing weather, power outages, and water shortages. These hardships are temporary and we are fortunate to have these services restored this week. As we reach out to our community through mission projects, we also seek to impact our family in Christ across the globe who do not have the basic necessity of running water. Our goal of raising $5,000 will provide a well with clean safe water for those living in rural Africa. Visit our Well Fundraiser Page to donate.
Cowtown Brushup, Saturday, April 10th at 7:30 a.m. 
Trinity Habitat for Humanity partners with 

the

 City of Fort Worth and volunteers to help families in need of assistance do minor exterior rehabs and give 

the

ir home a fresh coat of paint. It brightens up 

the

 neighborhoods and is such a huge help to 

the

 homeowners, many of whom are elderly residents on fixed incomes no longer able to do this work on 

the

ir own. Visit A

ll Saints Cowtown Brushup

 

to join our team.

Oaks Indian Mission in Oklahoma: The Mission provides residential care and related social services to children by partnering with Christian communities and tribal nations. All Saints is helping provide linens for the new girls' cottage. Visit our Community Outreach & Mission Support Page to view their wishlist and shop on Amazon to have items shipped directly to them.
Do you love shopping on Amazon?
When you shop at AmazonSmile, you'll find the exact same low prices and selection as Amazon.com, with the added benefit that AmazonSmile will donate 0.5% of your eligible purchases to the charitable organization of
your choice. You can select All Saints Lutheran Church as your preferred charity to receive donations.
1) Visit smile.amazon.com
2) Go to Account & Lists
3) Select Your Account
4) Scroll down to Other Programs
5) Select Change your Amazon Smile charity
6) Pick your own charitable organization: enter "All Saints Lutheran Church"
7) Find All Saints Lutheran Church Arlington TX and Select.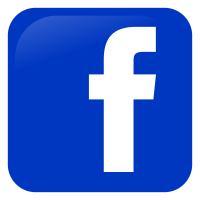 Connect With Us On Social Media – Keep up with the happenings at All Saints.
Facebook: www.facebook.com/allsaintsarlington
Instagram: allsaintsarlington Twitter: @AllSaintsArl
Email: Contact the office if you would like to receive the weekly email updates, office@allsaintsarlington.org.